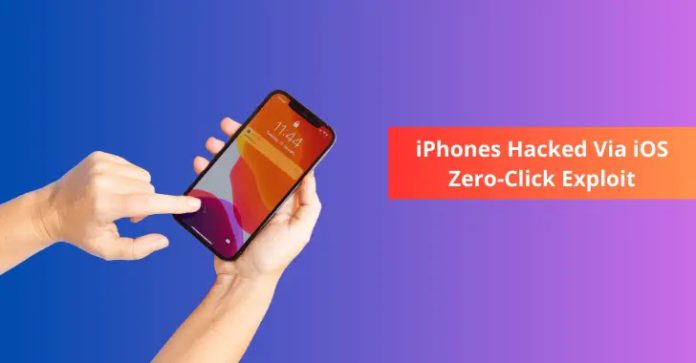 Microsoft Threat Intelligence experts say a threat group is associated with "QuaDream," an Israeli-based private sector offensive actor (PSOA). 
It employed a zero-click exploit called END OF DAYS to compromise the iPhones of high-risk individuals.
Reports say QuaDream sells a platform called REIGN to governments for use in law enforcement. A collection of malware, exploits, and infrastructure called REIGN is explicitly made to exfiltrate data from mobile devices.
Specifics of the QuaDream's Spyware
According to Citizen Lab researchers, compromised devices belong to "at least five civil society victims of QuaDream's spyware and exploits in North America, Central Asia, Southeast Asia, Europe, and the Middle East.
Bulgaria, Czechia, Hungary, Ghana, Israel, Mexico, Romania, Singapore, United Arab Emirates, and Uzbekistan were among the nations where Citizen Lab could identify operators for QuaDream systems.
In a report from Meta from December 2022, QuaDream was referenced. 250 accounts connected to the company were purportedly removed as a result.
The report claims that Meta saw QuaDream testing how to break into iOS and Android mobile devices to " exfiltrate various types of data, including messages, photos, video and audio files, and geolocation."
"The captured samples targeted iOS devices, specifically iOS 14, but there were indications that some of the code could also be used on Android devices", reports Microsoft.
"Victims include journalists, political opposition figures, and an NGO worker. We are not naming the victims at this time."
Notably, to avoid detection, the surveillance malware used in this campaign, identified by Microsoft as "KingsPawn," was also built to destroy itself after use and wipe out any traces on the iPhones of victims.
"We found that the spyware also contains a self-destruct feature that cleans up various traces left behind by the spyware itself,"
The exploit was deployed as a zero-day against iOS versions 14.4 and 14.4.2 and possibly other versions. The suspected exploit, which we call ENDOFDAYS, appears to use invisible iCloud calendar invitations sent to victims from the spyware's operator. Citizen Lab said.
"Our analysis of the self-destruct feature revealed a process name used by the spyware, which we discovered on victim devices."
Additionally, spyware has a wide range of functions, such as recording calls and surrounding audio and enabling threat actors to search the victims' cell phones.
Capabilities of QuaDream's Spyware
Get device information (such as iOS version and battery status)
Wi-Fi information (such as SSID and airplane mode status)
Cellular information (such as carrier, SIM card data, and phone number)
Search for and retrieve files
Use the device camera in the background
Get device location
Monitor phone calls
Access the iOS keychain
Generate an iCloud time-based one-time password (TOTP)
It's crucial to practice basic cyber hygiene to avoid mobile device compromise. The latest software updates for the device, enabling automatic software updates if available, installing anti-malware software, and being cautious about not clicking links in any unexpected or suspicious communications are all aspects of specific best practices.
"Lockdown Mode offers enhanced security for iOS devices by reducing the attack surface available to threat actors," researchers recommend.
Struggling to Apply The Security Patch in Your System? – 
Try All-in-One Patch Manager Plus
Related Read:
Source: gbhackers.com