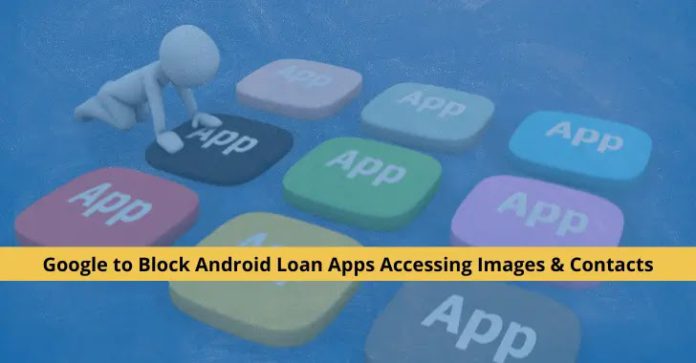 Google plans to restrict apps that offer loans to individuals from accessing confidential user information, including contacts, photos, and videos, to prevent inappropriate behavior from lenders that threaten borrowers. 
On Wednesday, Google updated its Personal Loans policy for Play Store apps, imposing new limitations that prevent apps from accessing external storage, photos, videos, contacts, the precise location, and call logs. 
"Apps that provide personal loans, or have the primary purpose of facilitating access to personal loans (i.e. lead generators or facilitators), are prohibited from accessing sensitive data, such as photos and contacts," Google said.
The modification will take effect from May 31. Google is stepping up its efforts to address the problem with this action.
Recent reports indicate a worrying trend in which some people who obtained credit using mobile apps have been subjected to debt collection harassment.
These debt collectors allegedly accessed the borrowers' personal contacts and informed family members of unpaid debts. 
Agents have used modified photographs more severely to intimidate further and torment persons who owe money. 
Unfortunately, a number of those who were targeted have given in to the pressure and committed suicide. Many victims have complained that lenders have blackmailed them or harassed their friends and family using embarrassing or altered photos in places like India and Mexico.
Google Implemented Regulations to Block Unregistered Loan Apps
After being notified by law enforcement and central banks, Google initially removed thousands of personal loan apps from the Play Store. The company also implemented regulations to prevent unregistered loan apps from appearing in the Android app store.
According to Google, apps that advertise personal loans in Pakistan on the Play Store must submit particular license papers to prove their ability to provide or facilitate credit.   
Additionally, the company mandated that all non-banking financial institutions in the nation maintain only a single digital lending app on the Play Store.
"We're introducing additional requirements for personal loan apps targeting users in Pakistan. Personal loan apps in Pakistan must submit country-specific licensing documentation to prove their ability to provide or facilitate personal loans", Google.
"Each non-banking finance company (NBFC) lender can only publish one digital lending app (DLA). Developers who attempt to publish more than one DLA per NBFC risk the termination of their developer account and any other associated accounts".
Google updated its policies in several markets, including the Philippines, Nigeria, Kenya, Indonesia, and India.
Searching to secure your APIs? – Try Free API Penetration Testing
Related Read:
Source: gbhackers.com