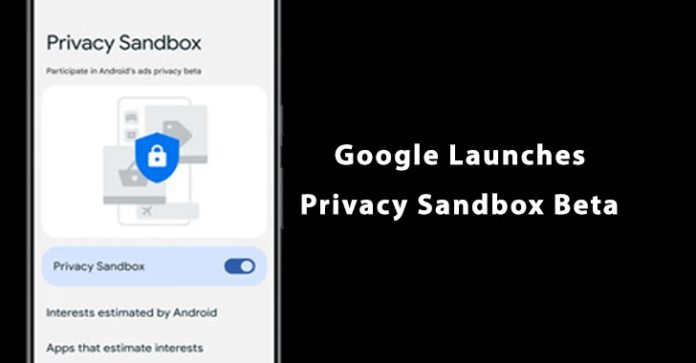 Google has become an inevitable thing in our day-to-day life. Especially, mobile apps are being developed every day to make life better with technology.
Now the company officially announced that they are rolling out Privacy Sandbox Beta for a few percent of Android 13 devices.
Privacy sandbox may help users to limit the sharing of data with third parties and to operate without cross-site and cross-app identifiers.
"The Privacy Sandbox on Android builds on our existing efforts on the web, providing a clear path forward to improve user privacy without putting access to free content and services at risk," reads the company statement.
Privacy Sandbox Beta
The new Feature is to be available for a few Android 13 years, if your user got selected, then you will get a notification.
With Privacy Sandbox settings you can control Beta participation, it may ask to select topics of interest.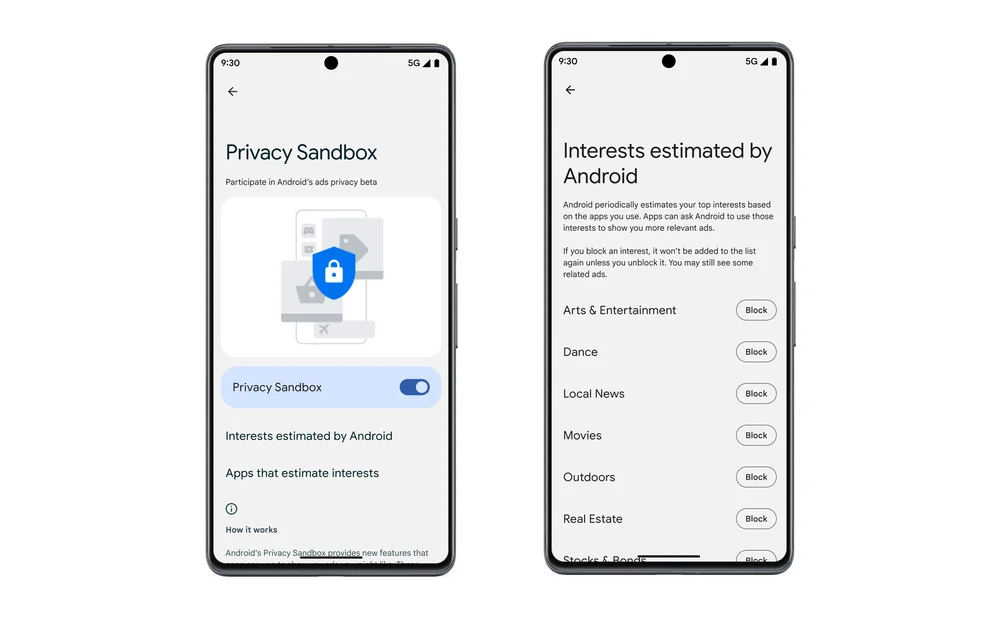 By selecting the topics of interest, your displays will get narrowed and you will get only the relevant ads displayed.
If you are not interested to continue with Privacy Sandbox you turn it off or back on in Settings.
App developers who want to participate in Beta can integrate the APIs to show the relevant ads.
"Our goal with the Privacy Sandbox is to enhance user privacy while providing businesses with the tools to succeed online."
Privacy Sandbox For Web
On the web, Privacy Sandbox helps with third-party cookies and other forms of tracking like fingerprinting by restricting the information accessed by the website.
"Building on our web efforts, we're developing solutions for digital advertising that limit user data sharing and don't rely on cross-app identifiers."
The ultimate goal of Privacy Sandbox is to enhance user privacy and for businesses to deliver ads to interested users.
"Evolving digital advertising to enhance user privacy, by moving away from reliance on cross-app tracking, is vital for the future of a thriving mobile ecosystem. We'll continue to work closely with developers, marketers, and regulators on this journey."
Network Security Checklist – Download Free E-Book
Source: gbhackers.com