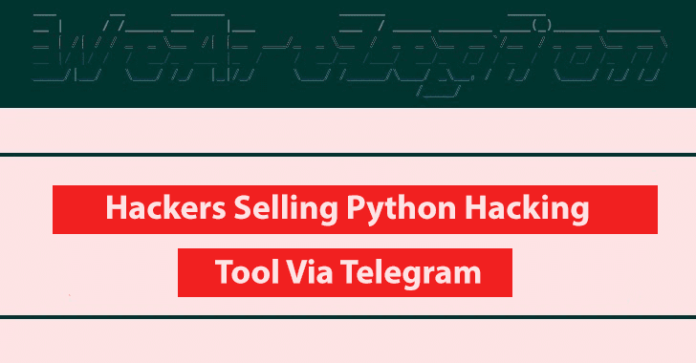 Recently, Cado Security Labs discovered and unveiled details of a new Python-based credential harvester called "Legion."
Cybersecurity researchers have asserted that this hacking tool, "Legion" has already made its way to Telegram and is being actively marketed on Telegram by its operators. 
While this hacking tool has been specifically designed to target and exploit a wide range of email services, Legion is likely linked to the infamous AndroxGh0st malware family, which made headlines for the first time in December 2022.
Legion Offerings
There are several modules included in Legion that are used to enumerate:-
Vulnerable SMTP servers
Remote Code Execution (RCE)
Exploit vulnerable versions of Apache
Brute-force cPanel
Brute-force WebHost Manager (WHM) accounts
Interact with Shodan's API
Hijack SMS messages
Compromise Amazon Web Services credentials
Besides this, AlienFox is a comprehensive toolset, and it has been identified that AndroxGh0st is part of this toolset. 
Since this toolset is vast in nature, so, it also provides threat actors with the ability to steal API keys and essential secrets from cloud services.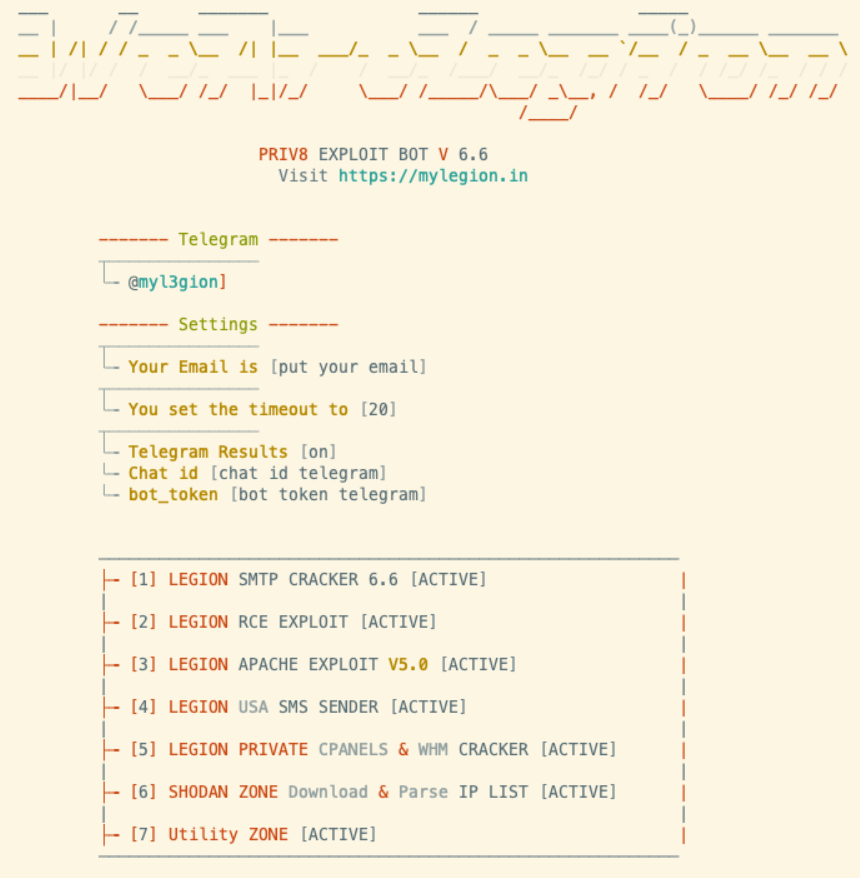 The presence of Legion on multiple Telegram channels, coupled with its promotion through YouTube tutorial videos, strongly suggests that this is not a casual or isolated attempt at spreading malware but rather a widespread and coordinated effort.
What's the Origin?
Although the exact source of the malware remains unverified, there are indications that the developer behind it may be Indonesian or located in Indonesia, based on comments and other linguistic evidence found in Bahasa Indonesia.
Cado Security researchers have issued a precautionary recommendation to all users of web server technologies and frameworks, such as Laravel, to review their security processes and procedures.
To ensure maximum protection of sensitive information such as credentials, experts recommend storing such information in a .env file outside web server directories.
This will help prevent unauthorized access to critical data by limiting the potential attack surface which threat actors could exploit.
Targeted Services
Here below, we have mentioned the complete list of the services that are targeted:-
Twilio
Nexmo
Stripe/Paypal (payment API function)
AWS console credentials
AWS SNS, S3 and SES-specific credentials
Mailgun
Plivo
Clicksend
Mandrill
Mailjet
MessageBird
Vonage
Nexmo
Exotel
Onesignal
Clickatel
Tokbox
SMTP credentials
Database Administration and CMS credentials (CPanel, WHM, PHPmyadmin)
Here below, we have mentioned the list of the carriers that are targeted:-
Alltel
Amp'd Mobile
AT&T
Boost Mobile
Cingular
Cricket
Einstein PCS
Sprint
SunCom
T-Mobile
VoiceStream
US Cellular
Verizon
Virgin
Moreover, a GitHub Gist link appears on the profile of a user named "Galeh Rizky" who resides in Indonesia, according to his profile.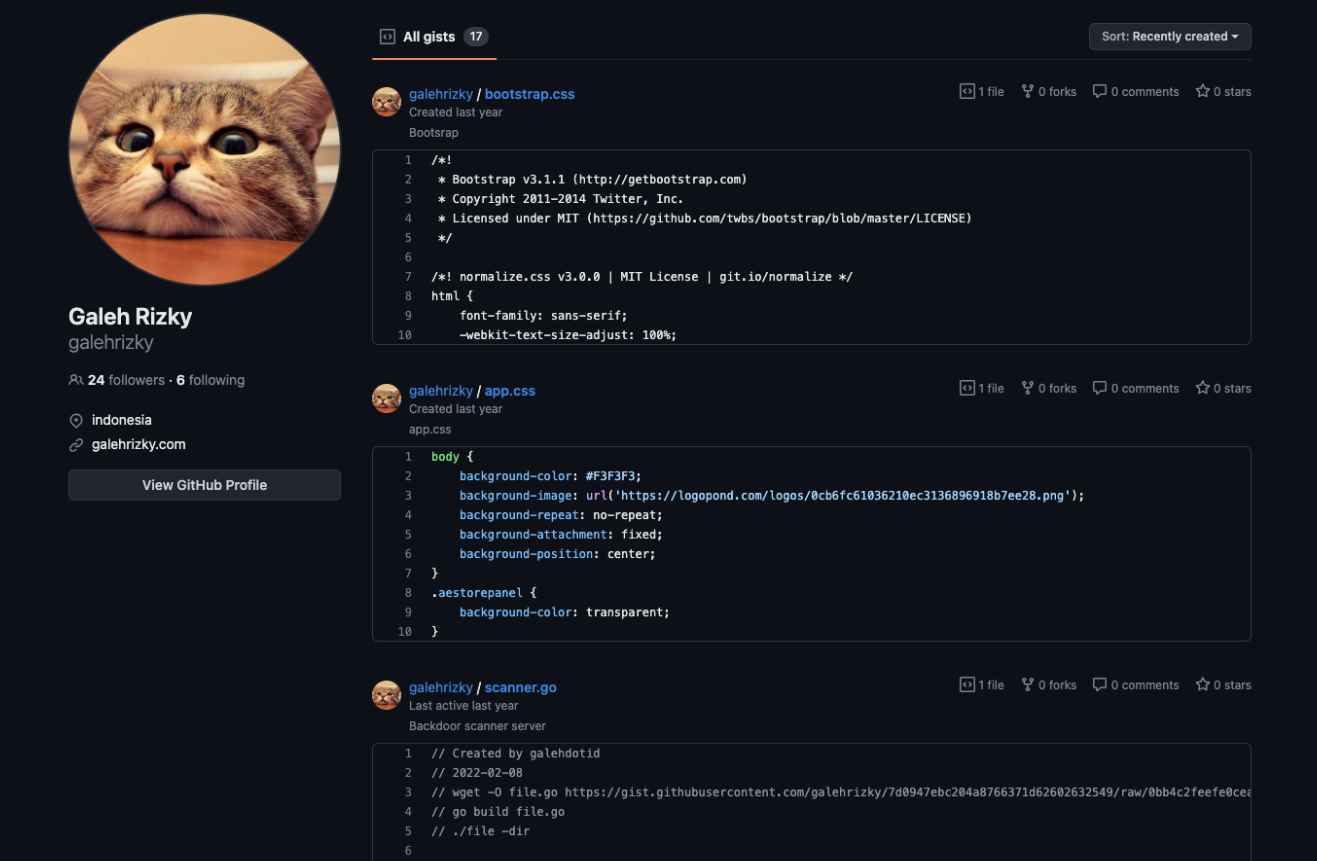 Although the exact relationship between Galeh Rizky and Legion remains unclear at this time, the most shocking thing is the presence of their code in the detected sample.
Galeh Rizky may be the developer behind Legion, or a coincidence that their code has been used without their knowledge or consent.
This malware mainly depends on misconfigurations in web server technologies and frameworks. That's why it's strongly advised to recheck all security mechanisms to prevent further exploitation.
Struggling to Apply The Security Patch in Your System? – 
Try All-in-One Patch Manager Plus
Related Read:
Source: gbhackers.com