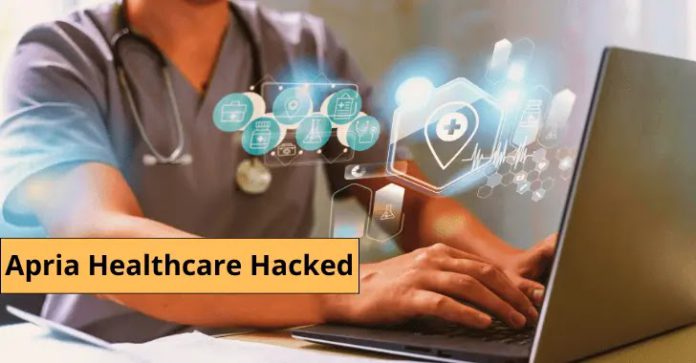 Apria HealthCare Inc. is a leading home medical equipment and clinical support provider. The company was founded in 1924 and had a net worth of $644 million headquartered in Indianapolis, US.
On 23rd May 2023, Apria released a notification letter stating that the company had faced a data breach that could have exposed some customers' personal information. It was also said that they are currently investigating this incident.
Course of Events
Apria received a notification from a threat actor on September 1, 2021, which stated that they have access to some of the Apria systems. Apria took immediate action to mitigate the incident working alongside the Federal Bureau of Investigation (FBI) and some forensic investigators.
It was revealed that the threat actor had gained unauthorized access to the Apria systems, consisting of some personal information. The unauthorized third-party access was found to be from April 5, 2019, to May 7, 2019, and from August 27, 2021, to October 10, 2021.
Information Involved
Furthermore, it was revealed that the unauthorized access was mainly targeted for fraudulent funds and not for accessing patients' personal information.
Apria also claimed that there was no evidence of fraudulent fund transactions, claims, or evidence relating to the misuse of stolen personal information. 
Apria stated, "There is no evidence of funds removed, and Apria is not aware of the misuse of personal information related to this incident. A small number of emails and files were confirmed to have been accessed, but there is no proof that any data was taken from any system."
Actions taken by Apria
Apria has implemented additional security measures concerning the guidance and recommendations provided by forensic investigators, which will prevent similar data breaches in the future.
As compensation, Apria is providing Identity Monitoring service Kroll at no cost to customers for one year. Kroll is a leading risk mitigation and response provider, and they can help people who have faced unintentional confidential data exposure.
Kroll services offered
Apria stated that services from Kroll include,
Single Bureau Credit Monitoring
Fraud Consultation
Identity Theft Restoration
These services can be utilized by affected customers that are provided as compensation for Apria's data breach.
Data breaches are becoming very common. It is recommended that organizations implement all the security measures and invest a good amount of money in terms of cybersecurity for the organization.
Shut Down Phishing Attacks with Device Posture Security – Download Free E-Book
Source: gbhackers.com