16 Hackers Friendly Linux OS
Kali Linux OS: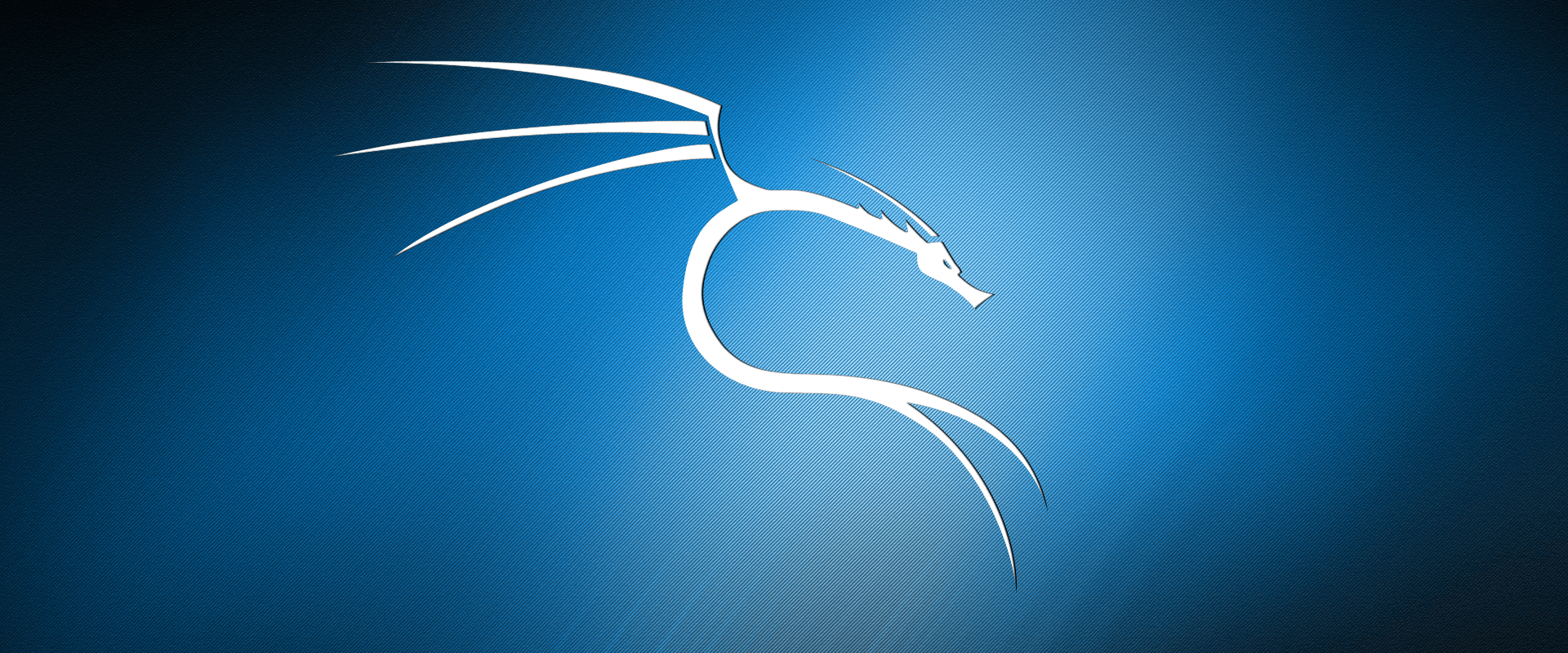 One of the most advanced penetration-testing platform developed by offensive security. Its flavors are available in both 32 bit, 64 bit, and ARM, as well as a number of specialized builds for many popular hardware platforms.  It is free and can be update to newest version.
Download Kali Linux
[amazon_link asins='B01N59S5RL,8131758184,8126555858′ template='ProductGrid' store='encrypt0f-21′ marketplace='IN' link_id='b424981f-7550-11e7-b804-6927e0b22017′]
Parrot Security OS: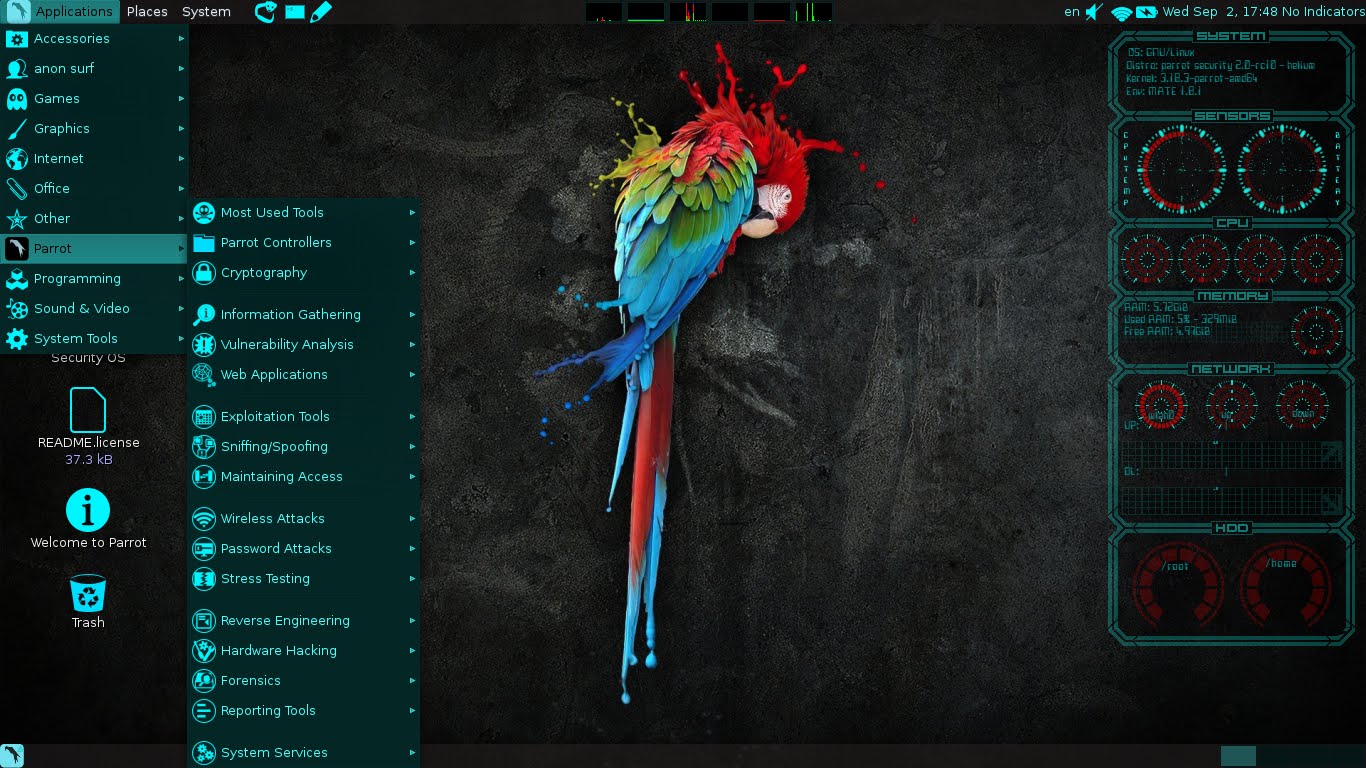 Another powerful, GNU/Linux distribution based on Debian. It mainly focuses on Penetration Testing, Digital Forensics, Programming and Privacy protection.
Download Parrot Security OS
Tails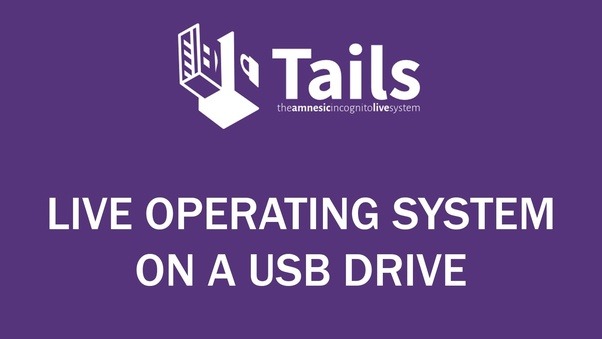 It is a TOR Network Based Live OS. User can start on almost any computer from a DVD, USB stick, or SD card. It meant for preserving Privacy and Anonymity, leaves no traces behind on your device (Provided   user ask it externally).
Download Tails
Pentoo Linux: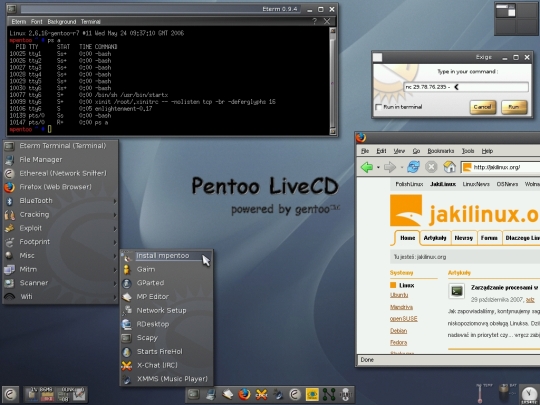 Pentoo a cover on Gentoo Linux whose primary focus is on security. It is a Live CD with lots of customized tools, customized kernels, aufs patches, support ala slaxe, CUDA/OPENCL Cracking etc.
Download Pentoo Linux
Matriux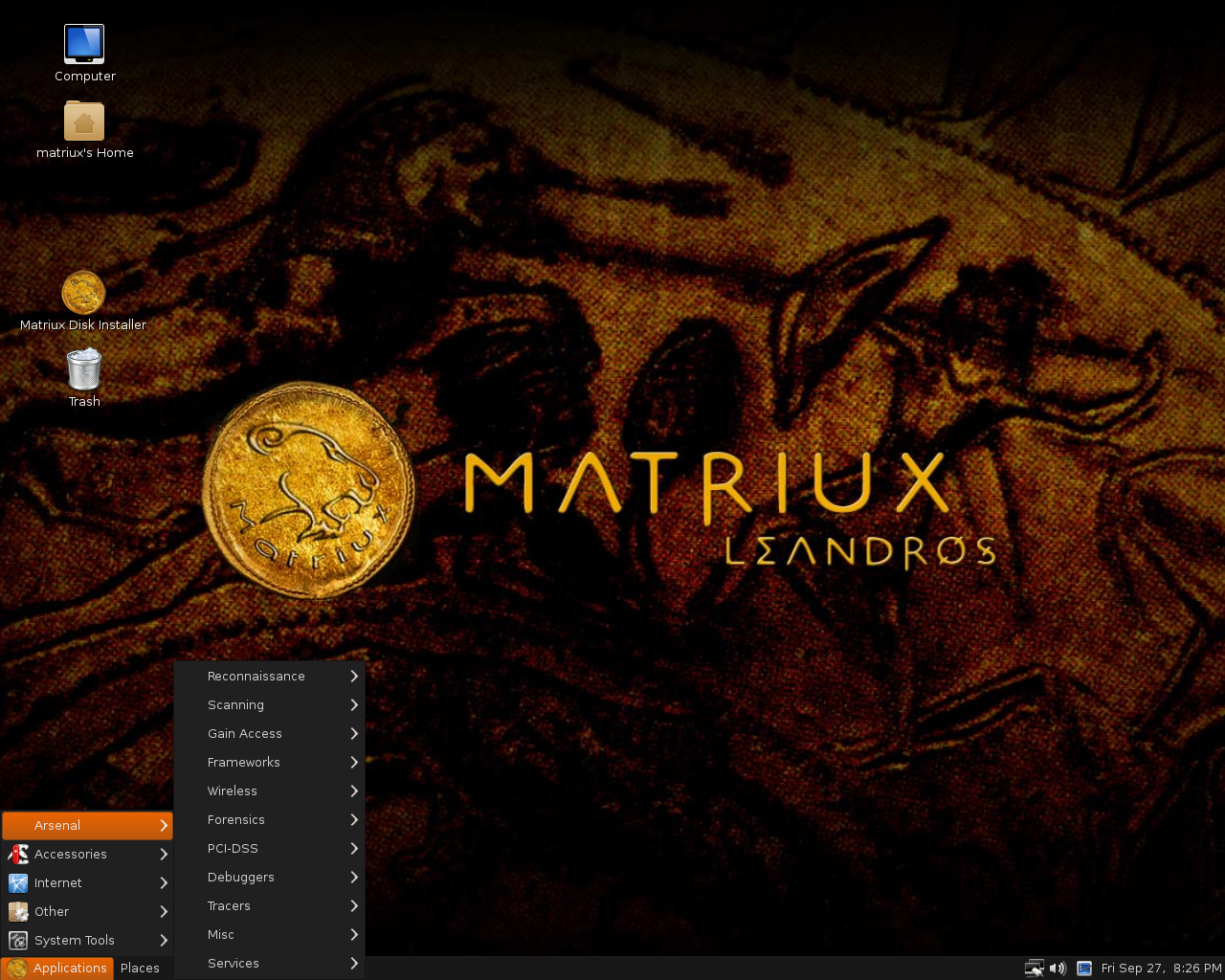 The Matriux is a situation that was waiting to happen.  Another fully security based Debian distribution built with the bunch of more than 300 open source, powerful and free tools. It is not only limited to, penetration testing, ethical hacking, system and network administration, cyber forensics investigations, security testing, vulnerability analysis, and much more than that.
Download Matriux
BlackArch Linux: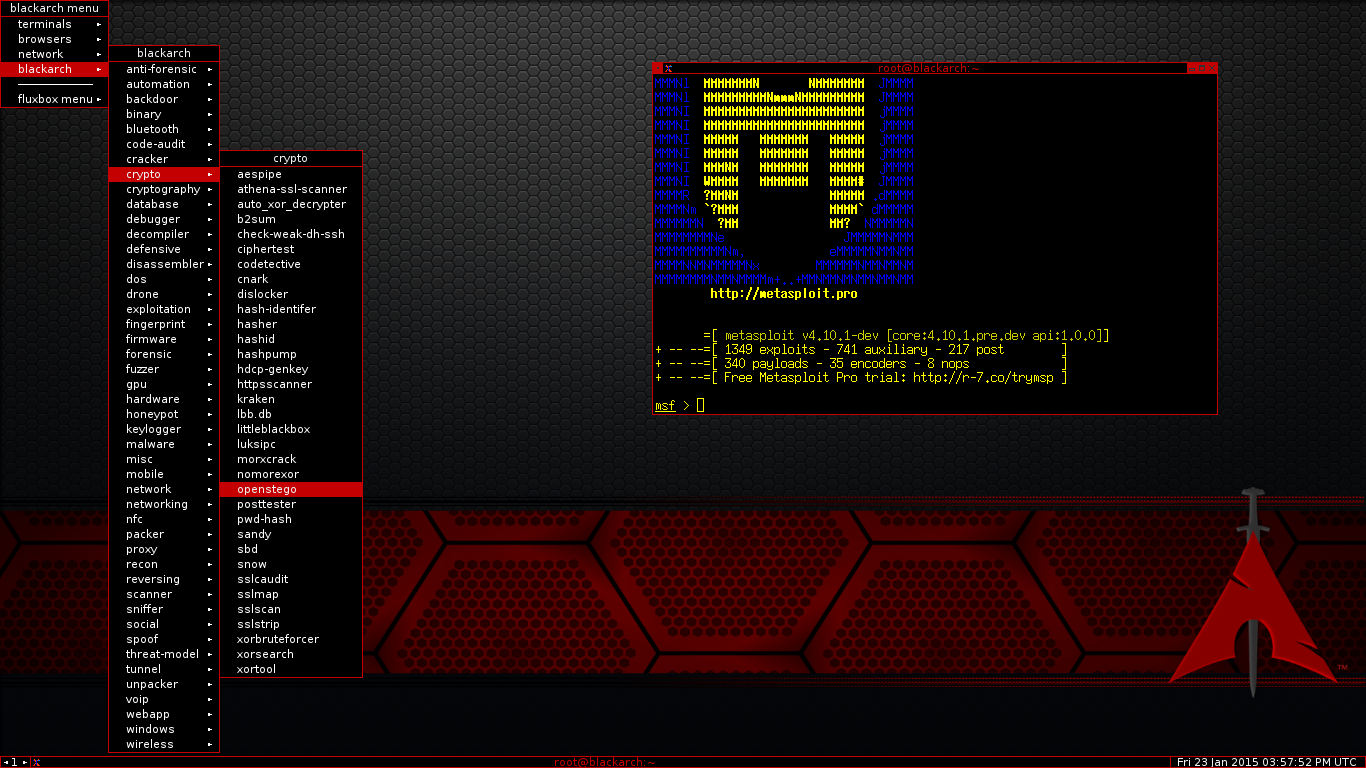 It is an Arch Linux-based penetration testing distribution for penetration testers and security researchers. It has a repository, which contains 1819 tools. You can install tools individually or in groups. It also contains multiple window managers.
Download BlackArch Linux
Samurai Web Testing Framework: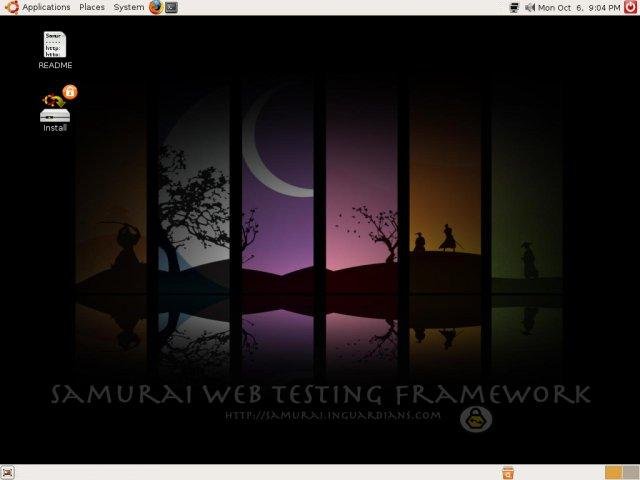 The Samurai WTF is a virtual machine, supports Virtual Box, VMWare. It has been Pre-configuration for web testing environment.
The VM contains free and best of the open source tools that focus on web attack techniques.
Download Samurai Web Testing Framework
BackBox: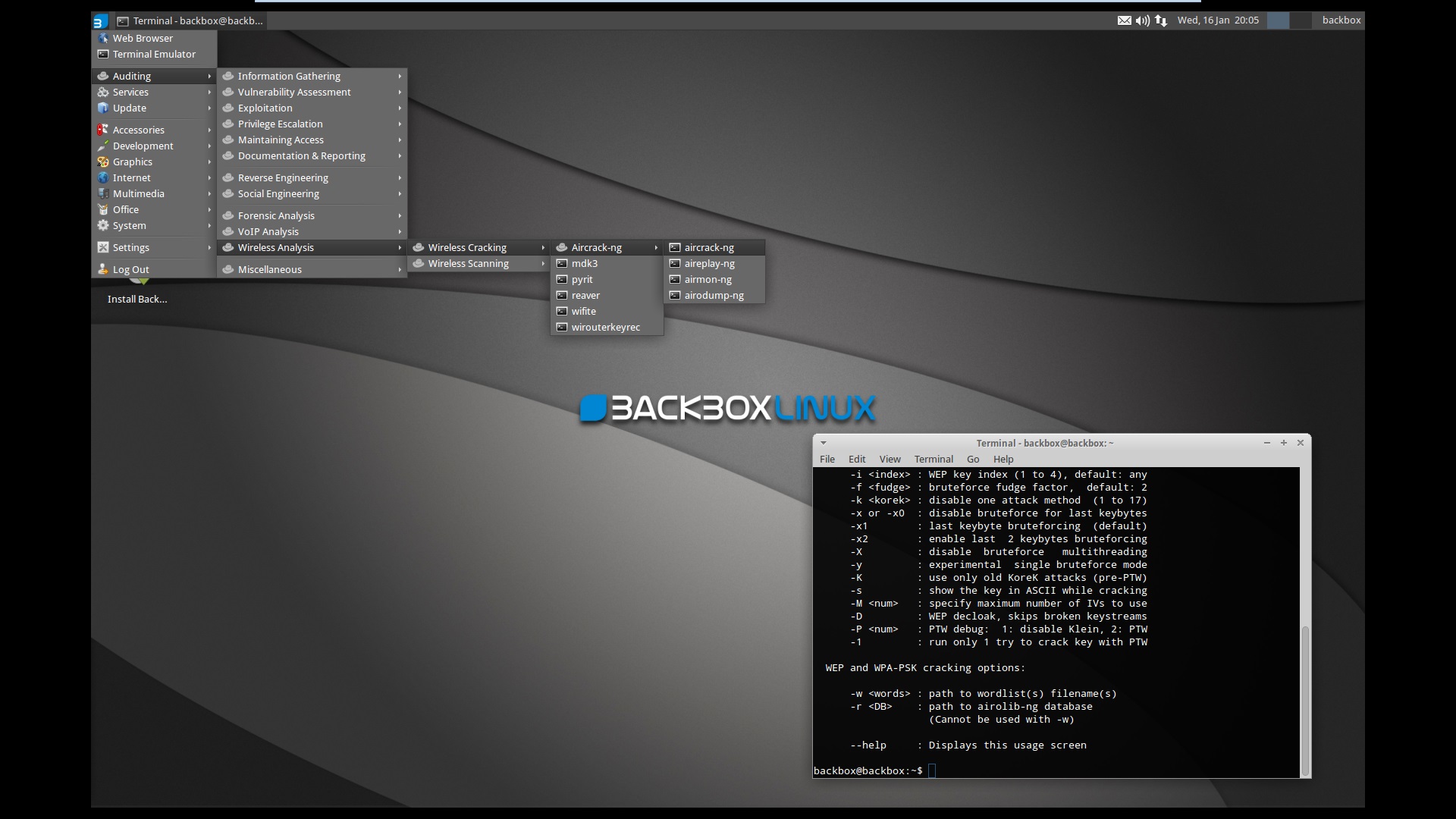 It is more than an operating system. A free, open source project aims at promoting the culture of security in IT environment & contributes to make it better and safer.
Download BackBox Linux
DEFT Linux: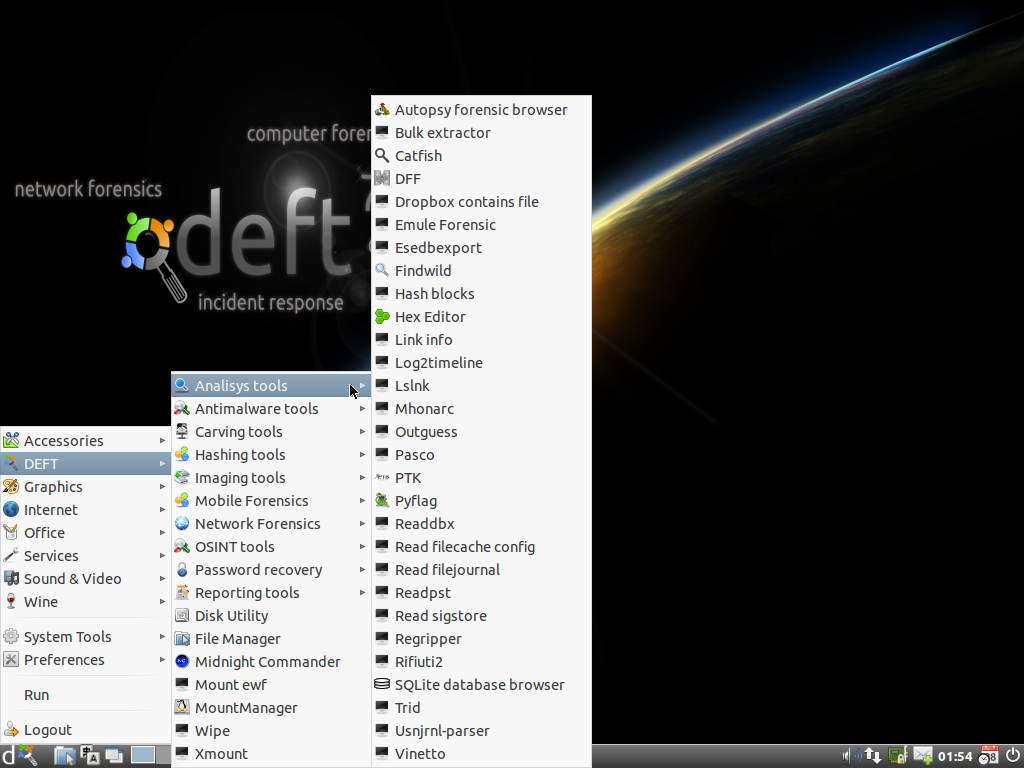 DEFT (It is an acronym for Digital Evidence & Forensics Toolkit) is a Linux distribution built for Computer Forensics. Its motive is to run live on systems without tampering or corrupting devices (hard disks, pen drives, etc…) connected to the system where the boot process takes place.
DEFT is paired with DART (acronym for Digital Advanced Response Toolkit), a Forensics System which can be run on Windows and facilitate with the best tools for Forensics and Incident Response.
Download DEFT Linux
Network Security Toolkit (NST):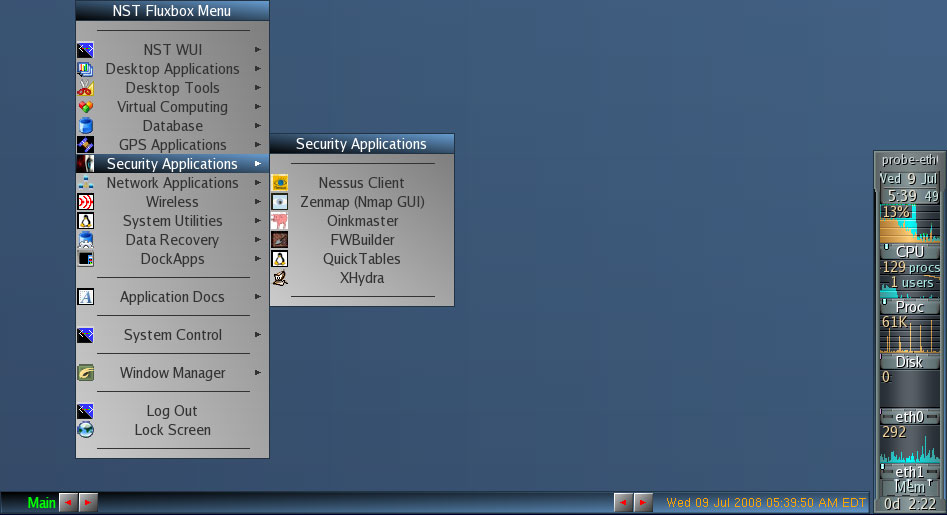 Live OS based on Fedora.  An advanced Web User Interface (WUI) for system/network administration, navigation, automation, network monitoring, host geolocation, network analysis and configuration of many network and security applications found within the NST distribution
Download Network Security Toolkit
Bugtraq: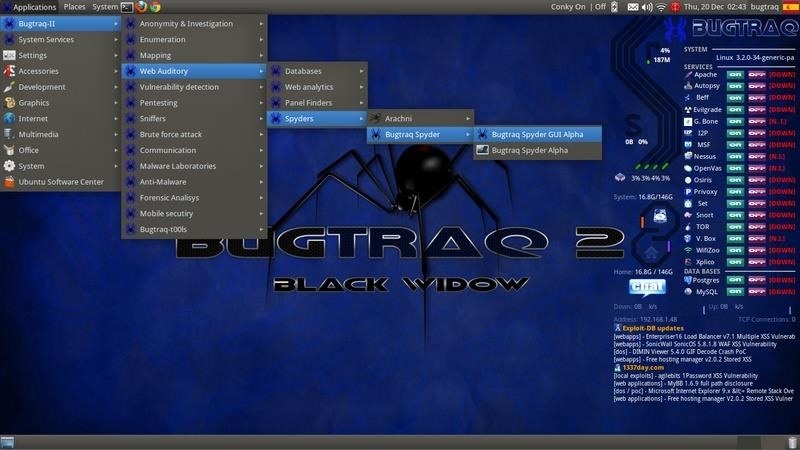 The Most Powerful and Advanced GNU/Linux Penetration Testing Technology.
Download Bugtraq
ArchStrike
An Arch Linux repository for security professionals and enthusiasts.
Dwonload Archstrike
Caine: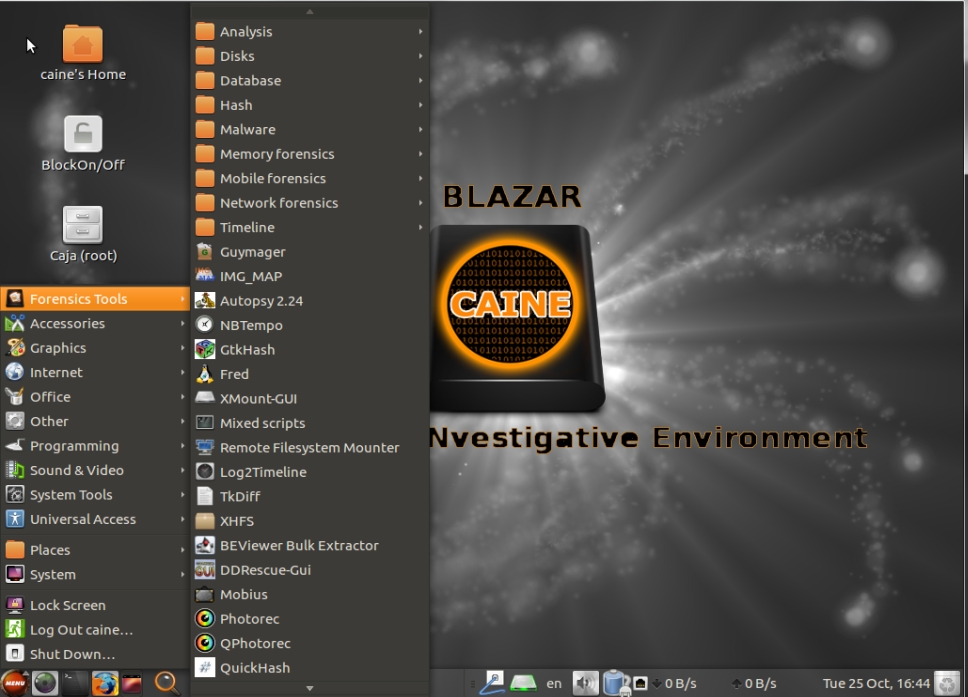 CAINE (Computer Aided Investigative Environment) GNU/Linux live distribution created as a Digital Forensics project. It offers a complete forensic environment.
Download Caine
Fedora Security Spin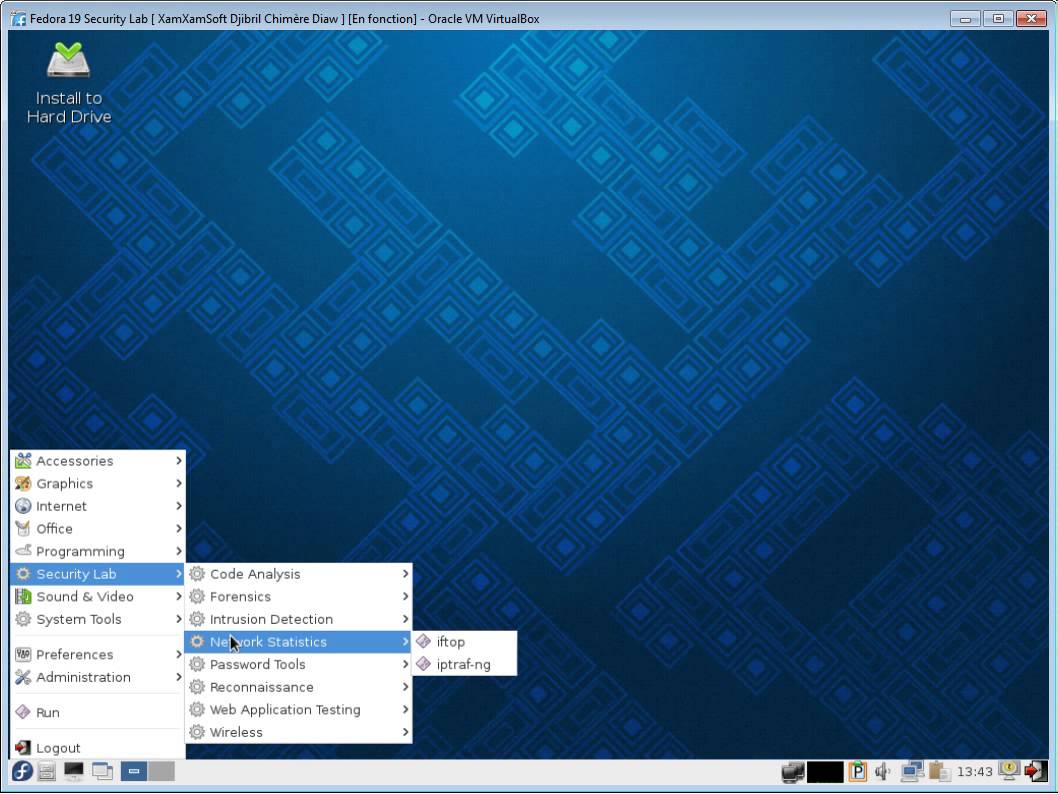 The Fedora Security Lab provides a safe test environment to work on security auditing, forensics, system rescue and teaching security testing methodologies in universities and other organizations.
Download Fedora Security
Pentest Box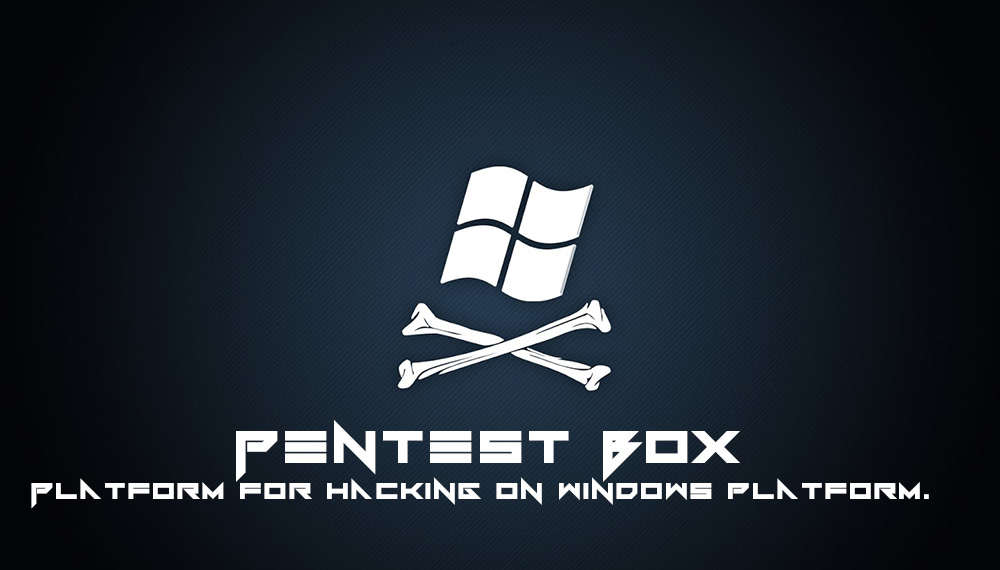 PentestBox is an Open source Preconfigured Portable Penetration Testing Environment for the Windows Operating System
Download Pentest Box
Helix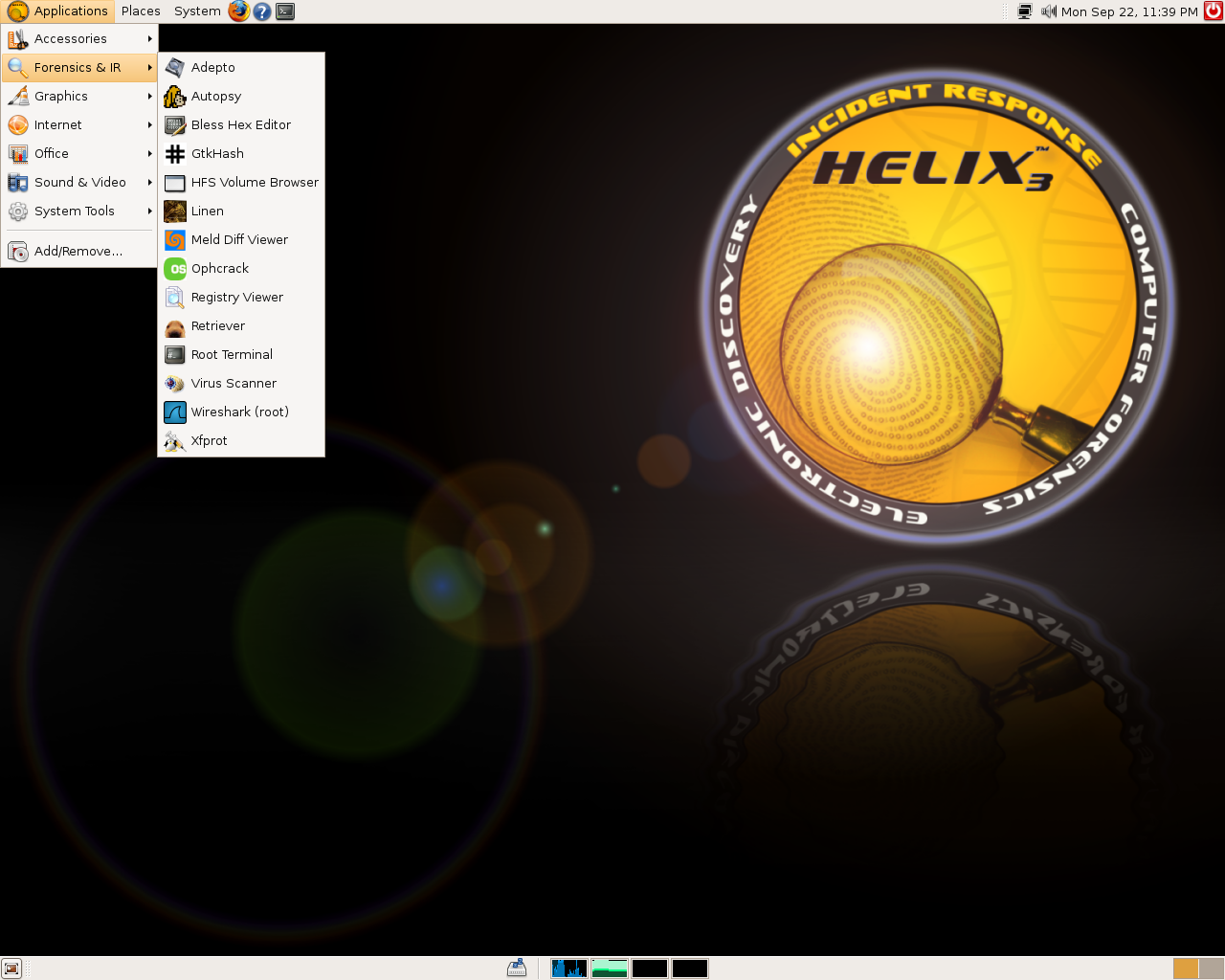 H3E is your cyber security solution providing incident response, computer forensics and e-discovery in one simple to use interface.
Know More Helix